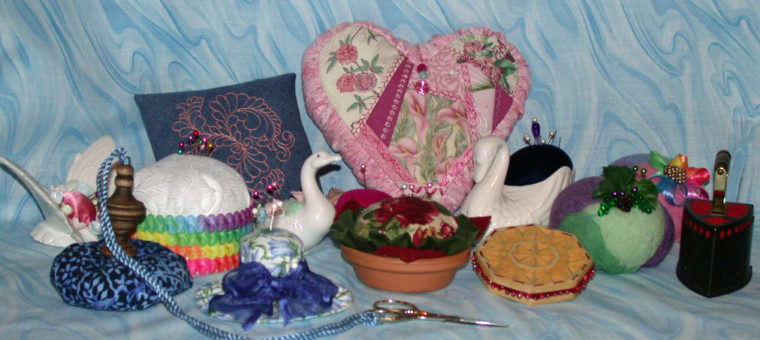 We use them and never give them a thought, but pincushions can be plain, fancy and collectible!
A slide show of various styles of pincushions through the ages will be shown including filling and stuffing options. Three different pincushion patterns will be presented, kit includes the supplies (final embellishing suggestions will be made). Students should finish one in class, others at home.
Sewing Level: Beginner.